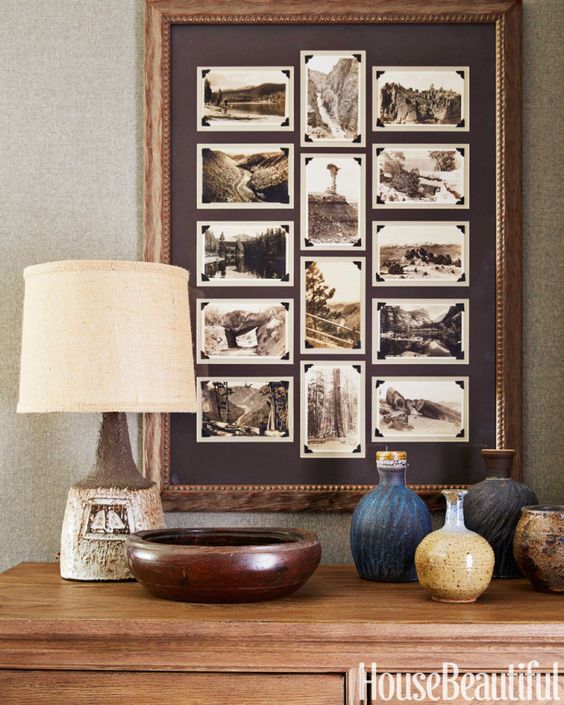 The architecture and design in California has a specific character to it that I've always loved. The Spanish influence has always been very strong, even to this day. It is part of what makes the California style so charming. The home of Modern Family star Eric Stonestreet in Los Angeles definitely captures all of that charm and then some. It puts a masculine spin on it, taking queues from Mexican art and design to create a space that is sophisticated, but comfortable. I love the use of texture and pattern in this home. Take a look at the home tour to get some wonderful
inspiration…
The living room is a place for gathering and relaxing with a warm palette and comfortable furniture. Even the dog looks comfortable!
Each room has it's own identity yet they still flow beautifully into one another.  The dining room has a beautiful over sized lantern light fixture which gives the space a timeless yet casual look and the neutral wallpaper adds sophistication without  being stuffy.  In this space the dark stained wood beams add character and texture plus they make the high ceilings more warm and intimate.  The mounted deer head adds a rustic touch but in white it adds a bit of modernity…
.
I love a vignette and this one is not exception.  The combination of warm wood tones, the pattern in both the tile and the fabrics and the colour choice just make this a cozy corner and compliment the entire look and feel of the home
This master bedroom is a beautiful balance of hard and soft materials.  The bedside table and the upholstered headboard are a perfect compliment to one another.  The colour palette, textures and patterns make this a bedroom that's just so soothing and relaxing to come home to.  The art and mirror gallery arrangement is also very unique but very comfortable
This guest bedroom is again just beautiful!  The colour palette is classic and warm, perfect for guests!  The bold stripe headboard would be too much in many cases but this colour combination and neutral wall make it work.  The roman shade, the art and the bench seating add visual impact to the space without being over whelming…
You can decorate an entire home with neutrals but in order to keep it visually interesting play with textures, layers and mix all neutrals together,
Each
space flows well together but has their own identity. The dining room
is covered in a neutral wallpaper for added warmth, while a large
lantern serves as an apropos lighting choice over the table. – See more
at: http://meganmorrisblog.com/#sthash.MxoMjFuh.dpuf