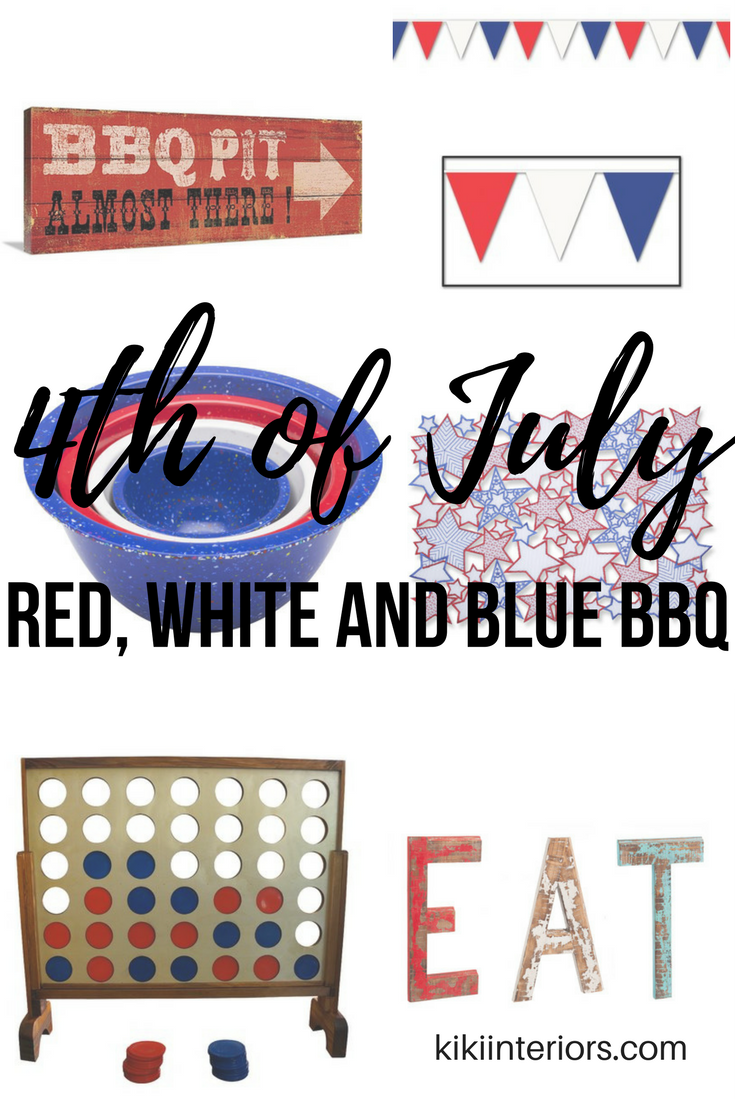 Happy 4th of July – to me, nothing says 'Independence Day' like a great BBQ with friends, family and neighbors! who doesn't love a good BBQ?  The sizzle of the grill, farm fresh veggies, delicious sides and a little something sweet not to mention some fun outdoor games in the sunshine enjoying the day off of work…
Here are some of our 4th of July BBQ favourites to make the party even better:
Be sure to enjoy the sunshine and the day with family and friends.
Have a happy and safe 4th of July....

Tags:
4th of July
,
4th of july BBQ
,
backyard
,
BBQ
,
BBQ ideas
,
BBQ party ideas
,
decorating with red
,
Happy July 4th
,
home decor
,
hosting a BBQ
,
independence day
,
July 4th decor
,
July 4th ideas
,
July 4th shopping
,
July tips
,
outdoor decor
,
outdoor decorating
,
outdoor entertaining
,
outdoor entertianing
,
patio
,
patio BBQ
,
patio ideas
,
red
,
red white and blue
,
shopping
,
summer bbq ideas
,
white and blue