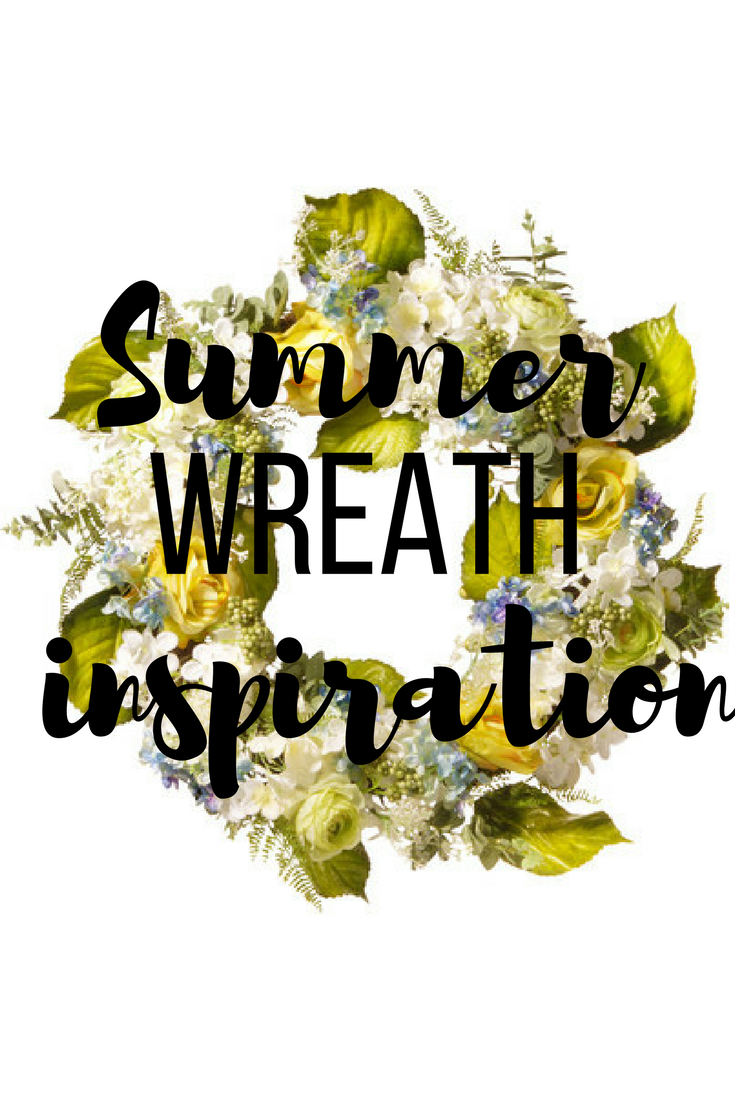 A summer wreath is a great way to add a fresh look and some curb appeal to your home.  In the summer the gardens are in bloom and the colours are so bright and fresh.  We love a summer wreath because it adds just a bit some of the summer florals that we love!  If you are selling your home, a summer wreath is an easy (and affordable) way to add an inviting feel to your home.
Photo credit: Etsy.com
This boxwood wreath is a bright pop of green and this wreath would also work well for spring and summer
Selecting a Summer Wreath
When it comes to selecting a summer wreath – you have a lot of options – there are so many florals, colours and greenery that work for summer decor. We suggest a wreath in colours and tones that coordinate and compliment your exterior landscaping – so take a look at your planters and flower beds – that way the wreath and your landscaping plan all work together.
Photo credit : Etsy.com
This floral wreath with a mix of flowers and greenery has a main colour of coral and white and soft blue as accent colours – so in this case your flowers beds and planters should have a combination of these hues.
Multi-season wreath
If the idea of a new wreath for each season seems like too big of a commitment or you don't have enough storage opt for a neutral or multi-season wreath.  Neutral tones work all year long as do simple greenery wreaths.
Photo credit : Etsy.com
This year round wreath is a beautiful blend of neutral and great texture and  the "L" adds a personalized touch.
Some favourite Summer Wreaths:

24″ Hydrangea Flower Artificial Spring Floral Wreath

Distinctive Designs 22″ Lemon Leaf Wreath

19″ Lavender Wreath with Burlap Hanger
Summer wreaths are just another way to add some curb appeal to your home – whether you are selling or you just want to create a welcoming atmosphere, a wreath is a perfect accessory,

Tags:
curb appeal
,
decorating with a wreath
,
entry decor
,
floral wreath
,
front door
,
front door decor
,
front door wreath
,
home decor
,
home decor ideas
,
home decorating
,
home styling ideas
,
home styling inspiration
,
home styling tips
,
interior decorating
,
spring wreath
,
summer wreath
,
update your front door
,
welcoming entry
,
wreath
,
wreath ideas
,
wreaths