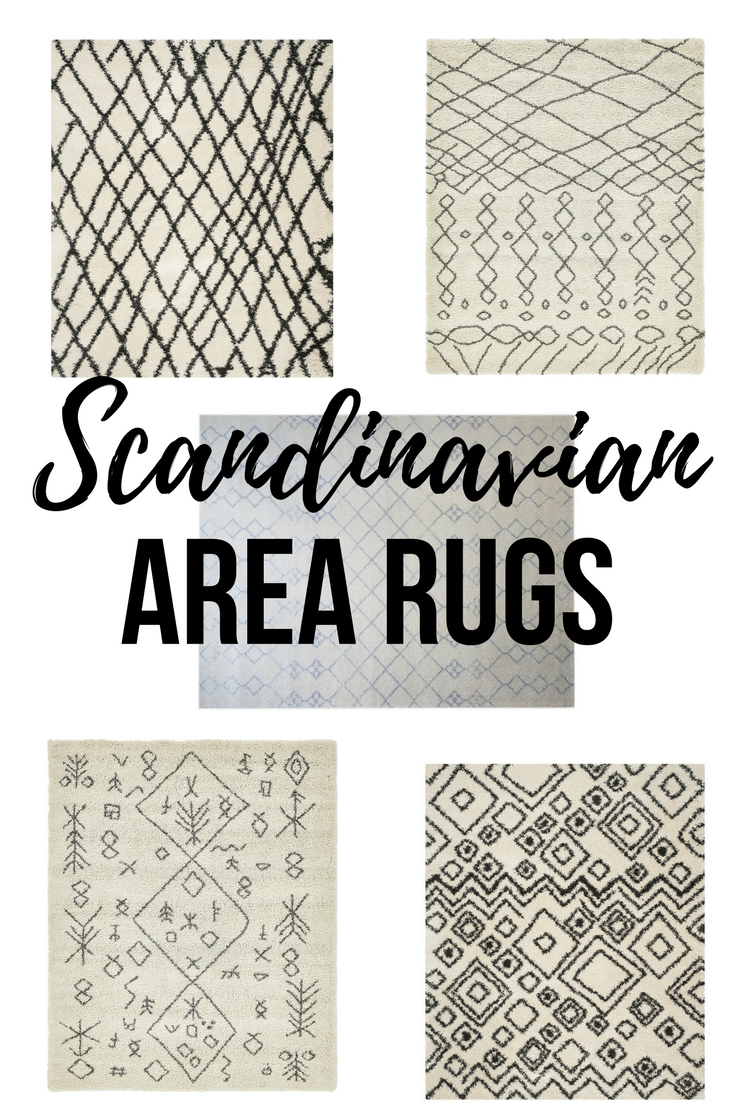 Scandinavian Rugs…
If you have been following home decor trends no doubt you have come across Scandinavian inspired rugs.  Typically they are black and white and with some type of 'tribal' pattern.  The shapes and patterns look almost hand drawn. Many of these rugs have a shaggy texture adding to the character of this trend.
Photo credit : 79ideas.org
This hand woven rug is a great example of the Scandinavian rugs that are trending now.  These rugs add a bold pop of pattern in a space so for those of your that like a clean and minimal look but worry that it might be boring – this is a perfect option!
Scandinavian rugs are versatile
Scandinavian inspired rugs also work well with industrial style – they are neutral, they add some texture and print into an industrial space plus the 'hand drawn' designs work with the imperfect nature of industrial style. The blend of minimal and clean Scandinavian style and the raw material industrial look have created a look known as Scandi-industrial
Photo credit : Kathy Kuo Home
Scandinavian rugs also work well with modern farmhouse – the subtle and neutral designs add visual interest to this farmhouse look –  we used a Scandinavian inspired rug in one of our recent model home designs – we love the subtle and soft pattern in the space.  The mix of textures and patterns in this room make this space interesting and deep.
Shop Scandinavian Rugs…
Love the look of these neutral pattern rugs? So do we! Here are some of our favourite Scandinavian inspired rugs …
This rug is a great find on amazon – we love the black and white motif and the pattern is visually interesting and has a 'tribal' inspired feel.
This rug is very similar to the one we used in our recent model home project.  This pattern is very subtle and the cool combination of grey and white is very one trend.
This rug is a great deal on Amazon (8 x 10 for under $300!) – has a bit more contrast with the ivory and charcoal tone and the pattern is so unique -which is why we love it!
More black and white …. the diamond pattern is popular in these Scandinavian rugs and this one has some amazing shaggy textures which brings some texture to the room.
This rug has such a unique pattern (imagine this paired with some reclaimed wood) – it's like art on the floor!
We love what area rugs can do for a room…don't you?