TRENDS
How to decorate with Benjamin Moore's Colour of the year for 2018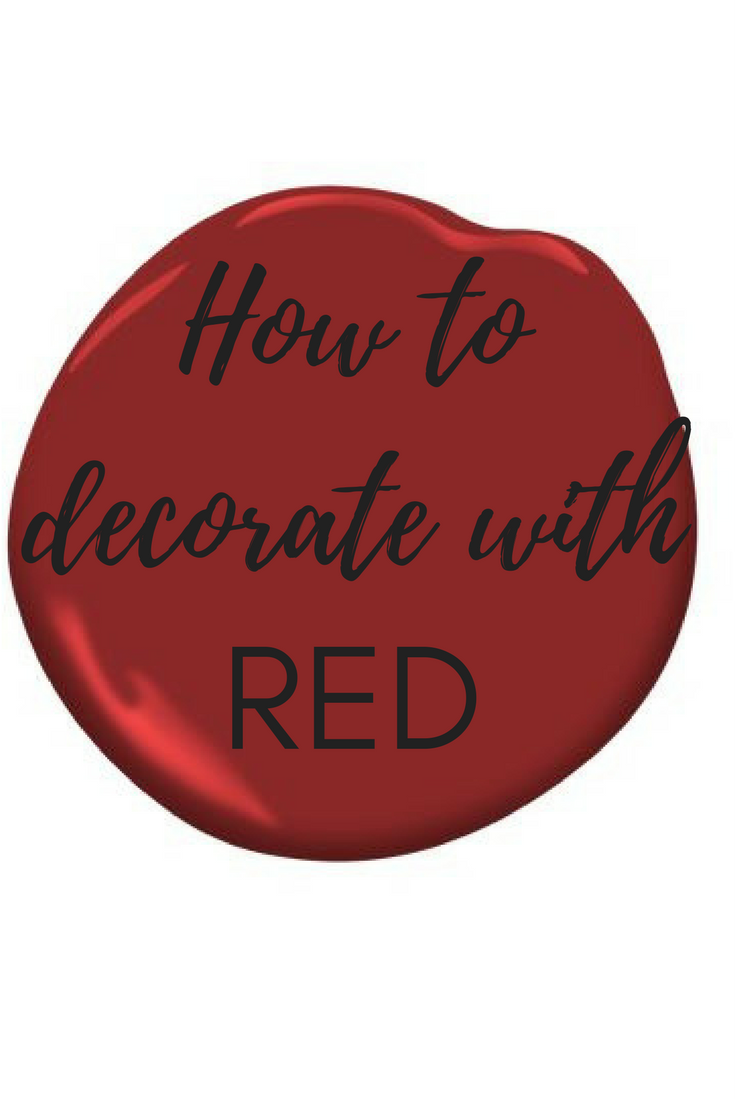 It is that time of year where all of the fashion and home design experts are making their predictions for what will be the hot colour of the year…. Benjamin Moore has already announced their pick for colour of the year for 2018….Caliente – and just like the name suggests this colour is red hot.
More about the colour of the year….
This colour, Caliente, is hot, sexy and has lots of bold personality….this red hue has a touch of orange so it is a bit of a departure from the purple based wine tones. For anyone who is drawn to rich and warmer tones, caliente is Perfect!
Photo credit: Architectural Digest
The experts already were way ahead of this announcement and started to declare red as the new 'millennial pink' over the summer months….
Red is a great next step from millennial pink….it is bold, a little unexpected in certain places (a red kitchen island….) . It can add a lot of richness to an exterior. It can be both feminine and masculine  depend on how you use it in your space.
How to decorate with the colour of the year…
This colour is so versatile … you can add this colour in a modern space that needs a colour injection but you can also make this work in a country or nautical inspired theme.  A Persian rug in this rich hue is another way to add this tone and some sophistication into any space.
Red Rug
This boho inspired room is so relaxed and the red makes a statement without taking over the space.  this room really combines a mix of styles like modern and traditional along with some great texture.
 Add a touch of red with some pillows – a solid red pillow might be too much red so opt for some pattern … This living room styled by Pottery Barn has a great mix of boho and fresh
coastal
 Red Furniture
 You can add a bold punch to your space with some red painted furniture.  This lake house bedroom is fresh and colourful with painted red twin beds…
 Red sofa
Alright this is for someone who is really looking to e bold in their home decor.  A red sofa makes a statement but if you love colour…why not go bold? Red is a great colour for a major piece of furniture like a sofa because it really does work with a lot of other colours…
Photo credit : House of Turquoise
 Red accessories
Red is a great colour to accessorize with! Switching up your accessories along with new trends is an easy and affordable to change up the look of your decor…whether it's pillows in a living room or bedroom or some kitchen items.
Photo credit: HGTV.com
 What do you think of Benjamin Moore's Colour of the year?

Tags:
2018 colour of the year
,
benjamin moore
,
caliente
,
color of the year
,
color trends 2018
,
colour of the year
,
colour trend
,
decorating with red
,
home decor
,
home decor ideas
,
home trends 2018
,
how to decorate with red
,
how to decorate with the color of the year
,
interior decorating
,
interior decorating ideas
,
kiki interiors
,
red
,
red home decor
,
red tones
,
trends