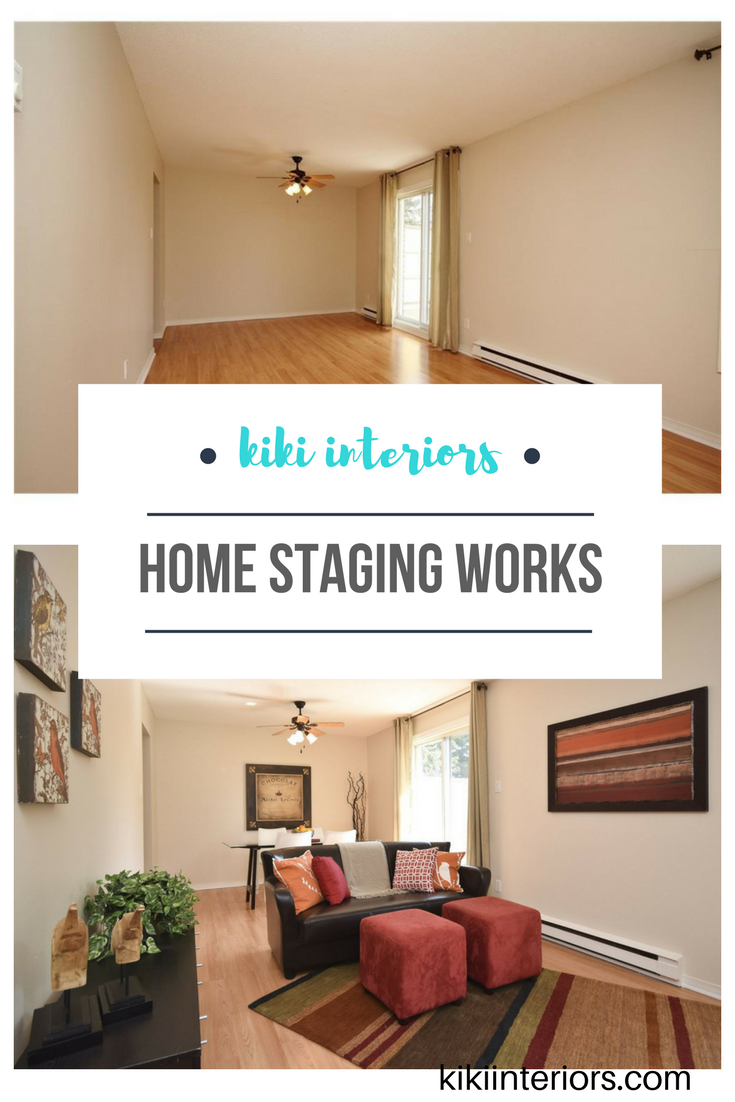 Home staging is a must in any real estate market.  We have been staging homes since 2003 and even though decor styles have changed the benefits of home staging have not.
Why have your home staged?
Hot or cool market home staging sets you apart from the competition. You want to stand out from the pack and with home staging you do just that.  This is how it works – you have your home professionally staged and then photographed.  Your home staging team will know what works on camera and what connects with buyers in your target group – the staging and styling team have those two important factors in mind. Now that your photos are taken and they are now online – that's really when the viewings start.  Buyers these days are looking online first – when they see something they like they then reach out to the agent.  Now if your home looks good in photos – there will be lots of interest. Lots of interest means lots of showings which leads to an offer or possibly multiple offers.
Doesn't a property look bigger when it's empty?
You would think so but this is not the case.  When a house is empty – it is very tough for buyers to visualize just how big the space is.  Sure they could come with a tape measure and measure the rooms and measure out their furniture in the space but that's pretty time consuming.  Home staging not only demonstrates the size of the rooms but there is also an emotional connection that buyers get in a staged home.  It is depersonalized enough that the buyers don't feel like they are guests in someone else's home but it is welcoming enough that buyers can visualize themselves in the space – living day to day but also for gatherings with friends and family.
See the difference home staging makes? These before and after photos are of a home we just staged. We chose furniture, art and accessories in colour tones that would make the space warm and inviting – we arranged the furniture in a functional way that also shows off the space and the decor selection appeals to the buying demographic, too!
Home staging works!
Home staging works because your home stager and your real estate agent are both working together to get your home sold – they are involved in the presentation of the home and the overall marketing of the home.  When a property looks good in person and in photos – you will generate lots of interests which leads to showings and offers and that means you don't have the stress of sitting on the market…Home staging works and is a must in every market!
Home staging is a sales tool to help buyers visualize themselves in the home and making it their own.  We love to help real estate agents and their buyers sell their homes quickly, maximize their profit and with limited stress,
Tags:
does home staging make a difference
,
does home staging work
,
easy home staging ideas
,
home stagers
,
home stagers canada
,
home staging
,
home staging advice
,
home staging before and after
,
home staging blog
,
home staging ideas
,
home staging tips
,
home staging vacant properties
,
secrets of home stagers
,
vacant home staging
,
what is home staging